Headline: Is the war of the sexes really over?
Headline: Should we fear the Chinese?
Headline: How far will we let things go before money takes over sport?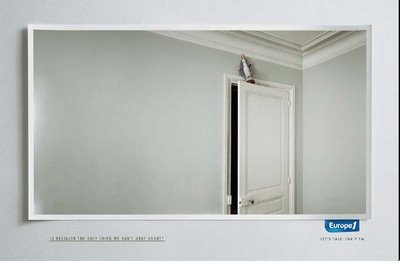 Headline: Is religion the only thing we can't joke about?
Headline: Is France allergic to reforms?
Europe 1 is the type of radio station that isn't scared to discuss such topics - no matter how taboo.

Agency: Publicis Conseil, Paris >> Country: France >>Creatives: Olivier Altmann (Executive Creative Director), Benoît Blumberger (Art Director), Eric Helias (Copywriter), Jorge Carreno (Art Director) >> Other Credits: Photographer: Oliver Rheindorf >> Account Handler: Sophie Larrieu